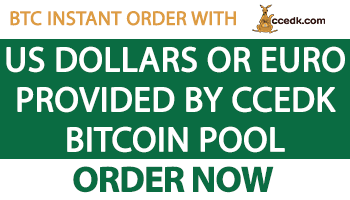 Order your bitcoins or receive USD with our newly created Instant order funtion on https://www.ccedk.com/btc-usd
How does it work?
1. First click on Instant orders next to limit orders
2. Enter the BTC you want exchanged to USD and then click on fetch prices(we should probably change to Request price)
3. Once the suggested price shows, you are now able to click on buy, and you should have the USD to buy whatever else you wish to use it for.