Digital Entertainment Tokens Bring You A Piece Of The Pie!
Hit funky brotherhood
Warm greetings, respect and best wishes to all crypto brotherhood!
Together with the fraternal consortium BRAT FUNC decided to unite efforts in development of crypto-community in Russia. The process has begun and soon both sides will start close cooperation.
BRO Consortium is an international crypto community of specialists, experts, developers, investors and ordinary users. The main purpose of the association is to create a comfortable, confidential, fraternal environment for the development of its own crypto projects and crypto technologies in general.
FUNCOIN is an ideal paying tool for a wide variety of services. The main goal of FUNCOIN is to create a link between the systems of cryptocurrency, social, gaming and entertainment projects.
We already made the first brotherly mission on the popular site of p2p disputes, which everyone can support right now. Soon the new token BRO will come in and user can make bets on the http://prostohit.ru portal using both FUNC and BRO coins. About all further actions the parties intend to immediately inform all the respected crypto brotherhood.
Let us to remind you that right now you can get some FUNCOIN absolutely free through our funcoin faucet .
And everyone who will register on Prostohit will receive 20 FUNCOINs on its wallet on OpenLedger .
This is a partnership of active, purposeful bros. We love our work and move only forward.
If your way lays with the real pro, come in like bro!
Follow us on
Golos.io Steemit Bitcointalk Instagram Youtube
And don't forget to join our Telegram chats to recieve our latest news:
OpenLedger Genesis Block Funcoin BroCoin
What`s the use of FUN COIN? And what makes it different from other currencies? Find out more everything you always wanted to know about FUN COIN, but were afraid to ask and find out great info about our new partner:
Nowadays almost everyone has heard about such a concept as the crypto currency. Those that don't know about it must have put a lot effort to stay away from the key trend of digital technologies. To date, there are more than 1000 (a thousand!) crypto-currency types. And if Bitcoin and Ethereum take first places in Google search and are top topics of specialized meetups, other types of crypto-currencies can only envy such popularity.
There are some figures: the average market value of Bitcoin is above $ 4436 and the market capitalization is $ 73 billion (as at 02/10/2017). This is definitely the most famous crypto currency in the world. Bitcoin exchange rate has no less (sometimes even more) active followers than foreign currency exchange rate. And the digital currency itself is considered to be the gold standard of the digital world.
The success of Ethereum is less impressive , however, the fact of "youth" of the currency (released in 2015) makes prospects rather encouraging. At 02.10.2017, the cost of Ethereum is $ 300 with a market capitalization of $ 29 billion. Moreover, unlike Bitcoin Ethereum has more advanced functionality and apart from the user accounts and digital wallet balance it also checks complex contracts and programs.
So here comes the question: what the use of one more Crypto currency? What good will it bring to digital world?
The answers are found by creators of FUN COIN, first entertaining token. The main goal of FUN COIN is to create a bridge between the ecosystems of cryptocurrencies, social, gaming and entertainment services. In other words, the main distinguishing feature of FUNCs is the universal use. As a rule, crypto currencies are created for a certain kind of activity and therefore have limited operational functionality. FUNCOIN's creators set out to make a new, universal online payment unit. Recharging the balance, making an online payment, or sending "FUNC" instead of "Like" in social nets and thus earning profits - these are just a few actions that will soon be available to FUN COIN holders. There is no longer needs for currency exchange, dependence on a favorable exchange rate and registration of numerous e-Purses. All you need is to buy FUN COINS. Here are several ways to do this:
To purchase via OpenLedger

To purchase via Livecoin
Of course, sophisticated holders of crypto currency may have questions like: How to use FUN COIN today? What about practical use at the moment?
We are pleased to inform you that FUN COIN is implemented successfully in such projects as prostohit.com. And recently one more partner joined FUN COIN –1XBIT, a bookmaker resource. This means that fans of sports events and various casinos, slots and Provably Fair games have opportunities to enjoy the universe of FUN COIN.
Therefore, FUNCOIN is a matter of interest not only for experienced market players, but also for those who are just beginning to understand the complex intricacies of crypto currencies and get acquainted with digital units.
And finally: the holders of FUN COIN have a unique opportunity to win coins for free! Every two weeks FUNCOIN together with 1xbit.com will raffle coins for platform users. Further information will be announced later. And there is one more bonus for every registered player! Sign up and get 50 FUNCs for free to your 1XBIT account! Just use the links provided by this message!
Got questions? We will answer them! Just write your e-mail at fun@funcoin.fun. And follow our Telegram Channel to keep for updates!
How can you bet at 1xbit.com?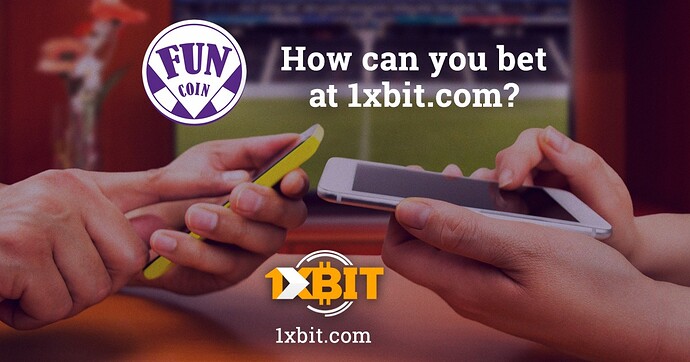 Hey everyone!
We are so glad that our collaboration with 1xbit is fruitful! There are more than 2000 registrations after the first week of Funcoin's connection as the payment method at 1xbit! That's awesome, guys! And we are happy to announce that our promotion is back: register at 1xbit.com, make you deposit in FUNCOINs, place your bet with the X of at least 1.3 and get 30 % back to your bonus account regardless the result of your bet!
Notice: there are some limits that apply to this bonus, the current minimum bet is 150 FUNCOINs, maximum bet — 700 FUNCOINs. So, guys, don't put off till tomorrow, register right now here!
Dear FUNCoin audience!
We would like to give you some information about what's going on with FUNCoin. As you all know, one of the largest online betting platforms 1xbit.com has started accepting FUNCs as the payment option. It means from now on you can bet using FUNCs and get tasty bonuses.
Also, to enlarge the ecosystem and promote FUNCoin we've signed some major agreements and have arrangements with other online entertainment platforms to connect FUNC as the official payment method. We've already started integrating FUNC and we will announce our new partners as soon as we finish the connection. Well we can promise you it won't be in the distant future!
For the last couple of months our representatives have attended a couple of gambling, gaming and blockchain events in Riga (Riga gaming congress 2017) and Cyprus (Cyprus gaming show 2017), we've negotiated with the leaders of online entertainment and blockchain gaming services.
And after analyzing, researching and market evaluation we came to the following conclusion: time calls for new solutions.
FunCoin 2.0
At the beginning of 2018, our team will demonstrate the updated FunCoin project – a PoS blockchain, which will be a decentralized environment for creation and implementation of online gambling and gaming projects. This decentralized environment will include implementing of a virtual machine into Graphene technology, so every business owner and game developer can set their gaming project fast and easy way. FunCoin 2.0 will combine the strength of Bitshares speed and smart contracts. Hereafter, a set of dApp solutions (dApp – decentralized apps) will be presented as well as the possibility of handling the ICO for any project being deployed in FunCoin blockchain. Moreover, it is necessary to assure current holders of FunCoin token that the new blockchain will contain the same amount of tokens issued (100.000.000), and every current holder will receive the same amount of new tokens he holds now (1 current FunCoin token will be exchanged into 1 new FunCoin blockchain token).
Now it can be seen that FunCoin team intends to create friendly environment both for business owners and game developers. In November 2017, we will launch a new website with the roadmap, video presentations, white papers to visually and graphically provide our audience with the best detailed information on FunCoin 2.0.
In general, we are planning to release a totally new solution for a decentralized entertainment project using one of the most attractive blockchain technologies – Graphene, which will allow to hold enormous amount of transactions and operation within a short time, which is easily scalable and has ultra-low fees.
Subscribe to our official social media channels and sign up for the newsletter. It's going to be hot!
Got questions? Feel free to ask at our telegram group or send your inquiry to manager@funcoin.io
Your FUNCoin
FunCoin is Developing Own Blockchain
FunCoin is developing own blockchain which will represent the environment for implementing and connecting with any gambling decentralized apps (dApps).
FunCoin is developing a new blockchain and we are excited to tell you about our new developments and keep you informed about what's going on inside FunCoin.
We are creating a flexible, virtual environment that will provide transparency and freedom to any user, including the freedom to connect any game developer or game owner to FunCoin.
Gamers and users will get user-friendly projects, plus game developers and game owners will get the platform that will resonate, deploy and monetize their creations. We have already received requests from developers who are willing to participate in the forthcoming dApp infrastructure. We will keep our audience informed about all agreements and arrangements achieved.
Currently, we are busy with creating all of the technical documentation and detailed interaction patterns for the new blockchain. As we declared last week, the new web-site contains a brand new whitepaper, updated roadmap, key dates, and events, which will be launched in November 2017. We can assure you that we will reveal some technical details before the launch via email and social media.
We will keep working to connect and integrate the FunCoin token (FUNC) as the payment option to several different services. We will announce our partners as soon as integration is finished. We are sure that our innovative technical environment, together with a well-developed ecosystem are key factors for the success of FUNCs.
Promo campaign with 1xbit is on! Get a 30 % bonus!
Register, deposit, and make a bet - and get a 30 % bonus! And guess what? Next week we will hold a fantastic contest with a prize in FUNCs! This week we will start a new interaction campaign in social media to spread the awareness of FunCoins. We are encouraging the most socially engaged and most active partners to join us in spreading the word.
Join our news: https://funcoin.io/ Telegram: FunCoin EN and FunCoin RU Contact us: manager@funcoin.io
All the best,
From your FunCoin team!
Great prize of 10.000 FUNCs!
Hey everyone!
Have you ever dreamed of winning a fortune after visiting a casino or placing a bet. There are the people who are destined to win and there are the people who achieve their goal by trial and error method. As we all know, one of the largest betting platforms 1xbit.com has started accepting FUNC! There is a new partner who is accepting FUNC, we will announce them next week!
From today you can take part of our new contest! There are the steps to become the winner:
Place an express bet not less than 500 FUNCs for at least 3 events

Make sure the events take place not later than the 17th of November 2017

Send us the screenshot of winning coupon and your account number to manager@funcoin.io
Those 3 participants who win the most amount will get extra bonuses of 2000, 3000 and 5000 FUNCs!
We will announce the winners on the 20th of November 2017!
Go-participate-win!
Team FunCoin
FREE CRYPTOCURRENCY ON INSTAGRAM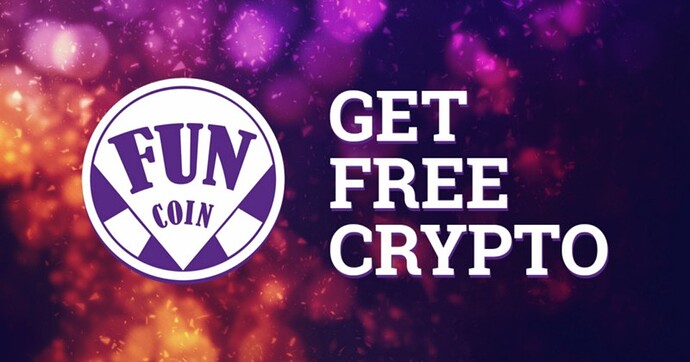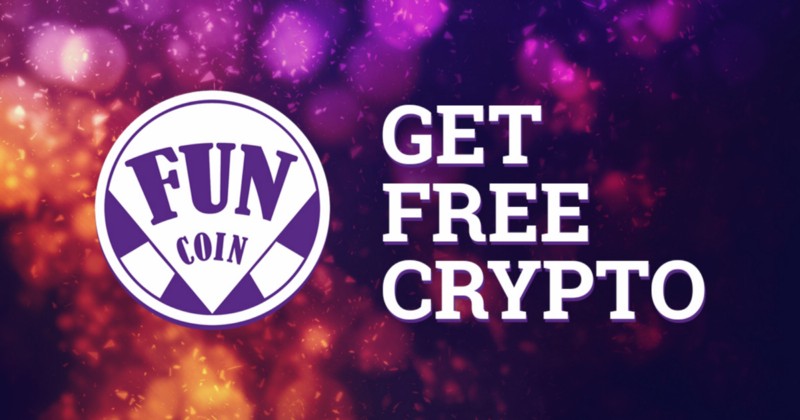 Can you imagine getting free crypto for doing almost nothing? FunCoin has an AMAZING contest for you on Instagram where you can get cryptocurrency for FREE. All you need to do is be FUNC-Y and capture it with your mobile phone or fancy camera!
To participate:
· Follow FunCoin on Instagram
· Upload a picture to Instagram doing something FUNC-Y — make it fun, please!
· Add our awesome hashtags #FUNC and #JOINFUNC
· Tag 2 of your friends
5 RANDOMLY PICKED USERS WILL GET 1000 FUNC!
All the pictures need to be uploaded between 16.11.2017–30.11.2017. To participate in this contest, an Instagram account is required! So, start encouraging your friends to take pictures of fun times and FUNC-Y memories!
We're looking forward to sharing #FunCoin #JoinFUNCOIN
Terms and conditions of the contest "FREE CRYPTO GIVEAWAY''
Team FunCoin
MAPMESS.COM NOW ACCEPTS FUNCOIN AS A PAYMENT OPTION
Funcoin are happy to announce their new partner - MapMess.com. It's a free platform for placing real-time, geolocation-related, personal and commercial ads. MapMess is a tool that is easy to use and it's designed for anyone who wants to advertise anything.
There are many sites for advertising in every country, with their own interfaces, rules and features. In unfamiliar areas, it is very hard to find a local site or platform to place an ad. Interestingly, there is not yet a single widely known and worldwide available resource for private or classified ads.
MapMess is the solution for everyone. MapMess came up with a global bulletin board where ads are placed directly on the map by each user.
The MapMess project already has a working prototype and is currently going through the stage of building its team who are based in all major areas of the world.
The cooperation between FunCoin and MapMess.com aims to create a long-term partnership to enlarge the coverage of quality services to a global audience. By connecting the technical solutions of FunCoin and the marketing possibilities of MapMess.com, global awareness of this project is expected to increase substantially. Don't wait, start using MapMess right now https://mapmess.com/marker/4295
We would like to inform you that all of the details, including the white paper and technical documentation for the new FunCoin blockchain, will be announced later this month. Please stay tuned for more information.